The Bathroom of your Dream Awaits! Let's Get Started Today
"Nothing is more important in a home than a luxurious and comfortable bathroom."
Your bathroom should be the getaway paradise of any household; not only does it provide a comforting space to groom, maintain, and relax, but a beautiful and luxurious modern bathroom can make a huge impact on any family. At Trig Builders, we offer premium bathroom renovations at a fraction of the cost of other major contractors.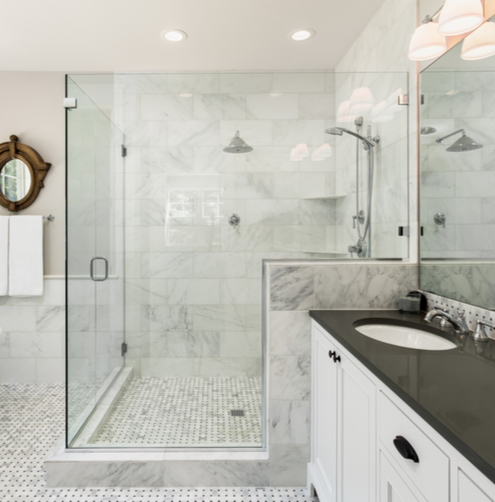 Here at Trig Builders we're experts at bathroom remodeling. Whether you need your bathroom re-tiled, or you'd like a full bathroom redesign, we can assist every step of the way. We use premium building and sealing materials during our constructions so you can enjoy your beautiful bathroom for decades to come. We offer custom hardwood and marble countertop design, complete bathroom re-tiling, as well as plumbing and bath renovations. Be sure to ask about our waterfall style shower features, as well as lighting fixture enhancements.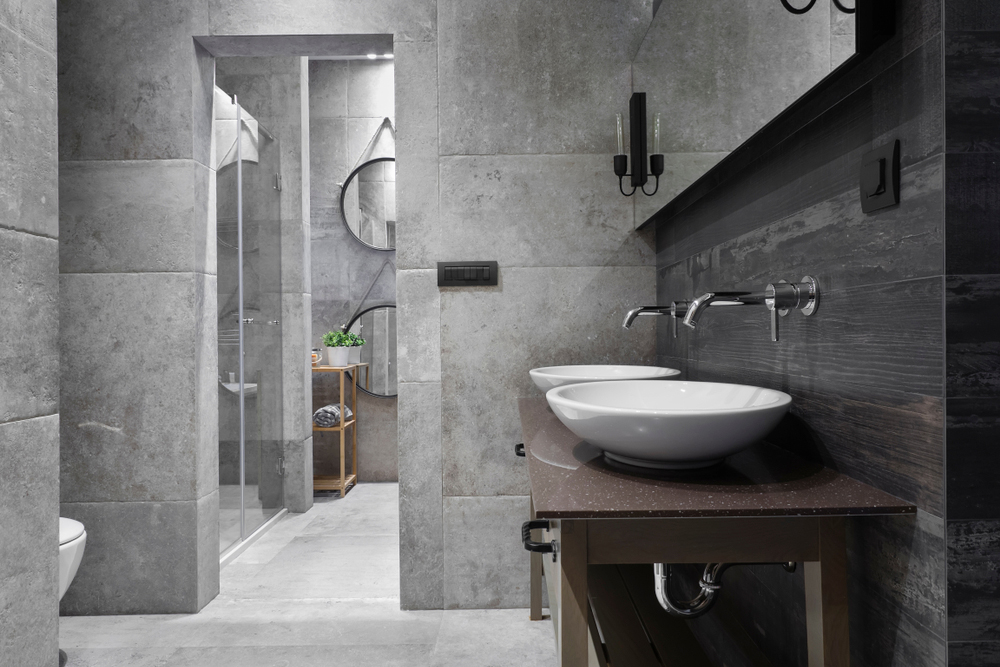 Newly remodeled bathroom in a Los Angeles house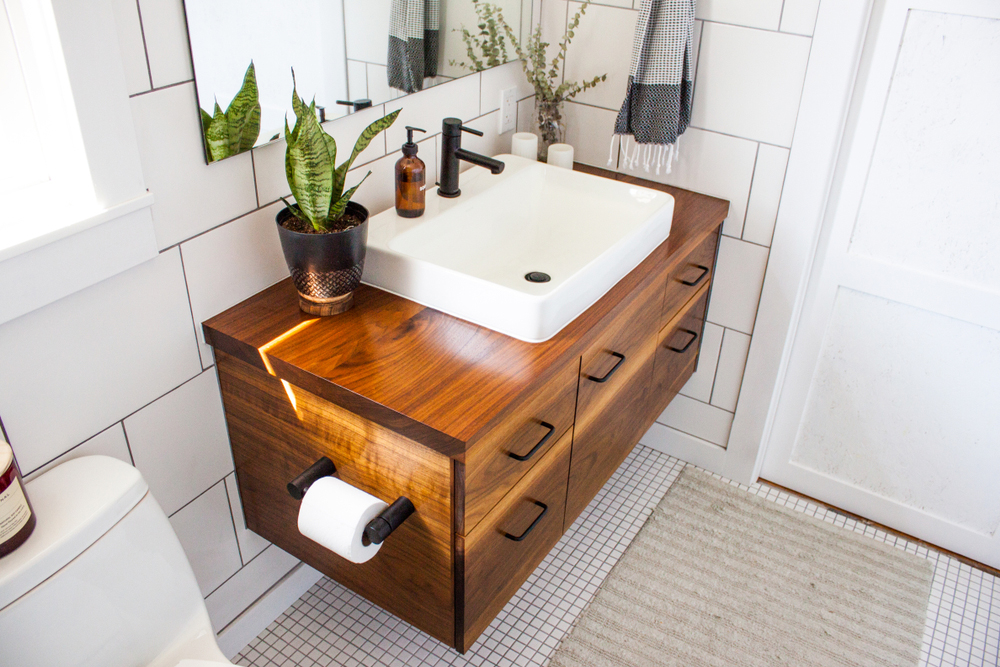 Sleek modern bathroom design inside a Los Angeles home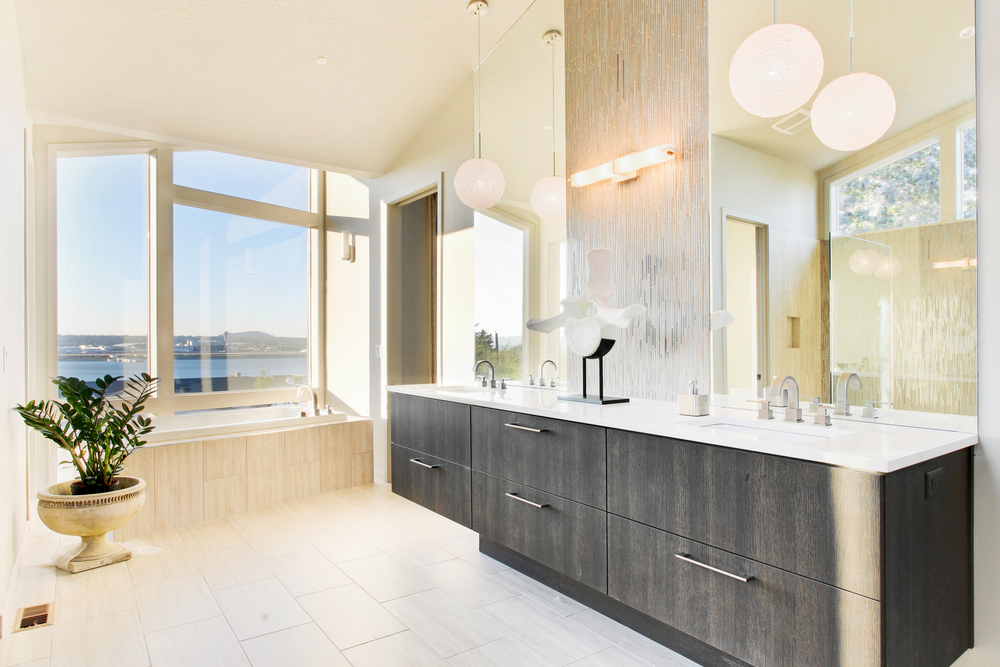 Newly remodeled bathroom with a beautiful modern aesthetic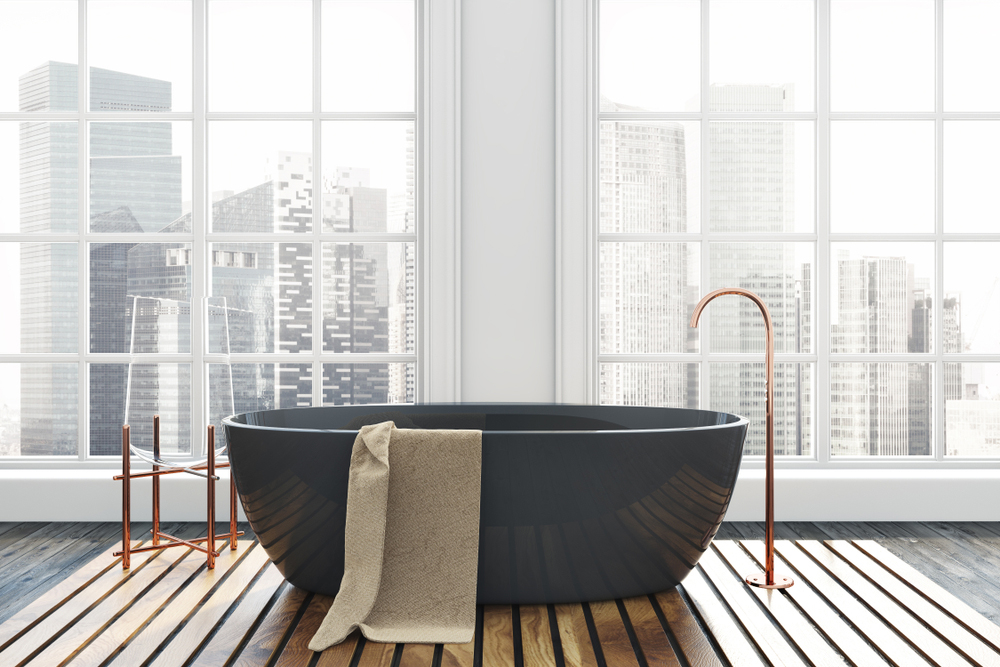 Render of a designer bath tub and bathroom in a Los Angeles house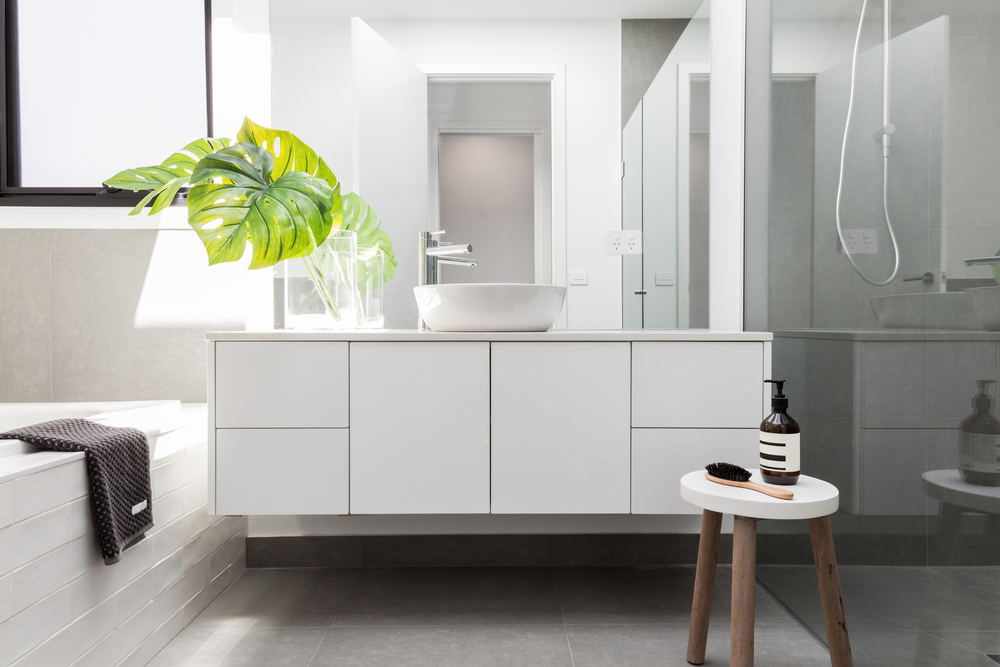 Modern design for a Los Angeles bathroom
Render of a modern sleek bathroom for a Los Angeles client
Trig Builders specializes in high concept interior design so you can turn your old outdated bathroom into a work of art. We offer many new and innovative techniques in our builds including floating sinks, countertops, and other utilities, as well as custom polished concrete and real stone fixtures. When it comes to our custom countertops you can pick between a faux-finish laminate or real hardwood with a waterproof polyurethane coating. Lighting is key to pleasing bathroom design which is why we offer a wide variety of custom fixtures to best match the desired ambiance of your new interior.
We have decades of collective experience doing bathroom remodeling, so if you have any custom requests or ideas for cutting-edge design features contact us today and we can tell you all about how we can employ the latest in material and construction methods in order to achieve your perfect bathroom. From 'floating' vanities to complex tile work and shower systems, leave it to us to reimagine your entire space with you and make it a reality. Bathrooms can be incorporated into home additions, garage conversions, and more!