SoCal Patios Let You Enjoy the Outdoors in Comfort
"Study nature, love nature, stay close to nature. It will never fail you."
Patios are an excellent addition to any backyard and raise the value of your home in a cost-effective way. Whether you're looking for an awning, wooden porch, or concrete barbecue kitchenette, Trig Builders can help turn your backyard into the perfect recreational space.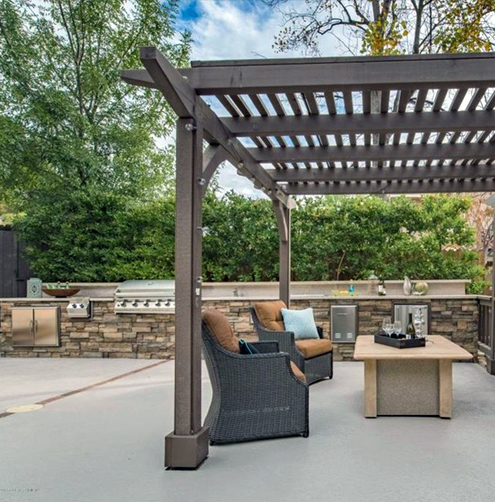 Many home owners in Southern California run into the issue of finding their backyard too hot and inhospitable for most the year. That's where a backyard patio cover or awning can turn your dying grass patch into a dream destination. By planning your build through 3d mockups and adhering strictly to local city codes, we can construct amazing hardwood patio roofs and hangout areas. Whether you want a fire pit, outside barbecue kitchenette, or a full extension of your house into your garden, Trig Builders can help make your backyard dreams a reality. Friends and family will love your backyard space. Plus the addition of a beautified backyard greatly increases your property value in the event of a sale. So relax in style today and contact us for a quote from our experienced team of professionals.