Paint Your House With a New Splash of Color
"The colors live a remarkable life of their own after they have been applied to the canvas."
Tired of your home's old and outdated color palette? Thinking of repainting a room or your whole house but don't have the energy and time to do so? Contact Trig Builders today for our expert interior and exterior painting surfaces.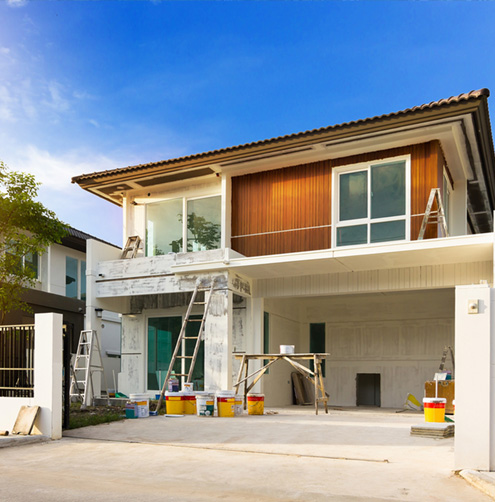 Painting the exterior and interior of your home is a great and cost-effective way of changing the entire look and feel of your structure. We specialize in multiple different painting applications as well as removal of old layers of paint and stucco that may be detracting from your home. We offer safe stucco and pop-corn ceiling removal; an extremely necessary service when buying or selling a home with outdated features. We also perform fascia board painting, cabinetry repainting, cool wall systems, and wallpaper removal. Additionally, if your house has painted hardwood we can safely strip the paint and replace it with a beautiful wood epoxy designed to bring our the true beauty in your home.