Beautiful Countertops At Afforable Prices
"The details are not the details. They make the design."
At Trig Builders, we've been installing custom counter-tops for decades. You can rest assured that when we install a brand new counter-top or back-splash, the material will not only fit the space but enhance and bring new life to any room. Installing new counter-tops are not only a great way to renovate a room without a complete demolition, but with our wide range of options you are guaranteed to find what you're looking for.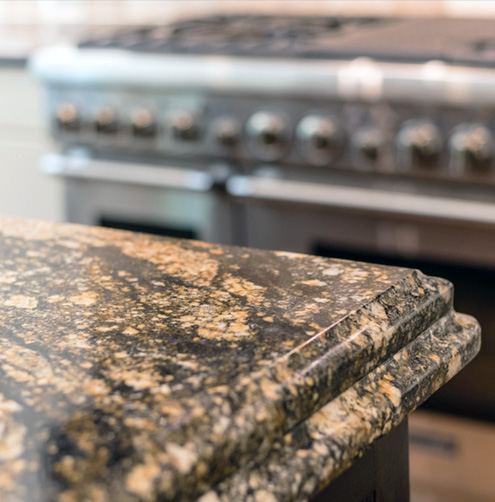 Custom counter-tops are the perfect way to enhance any space, and with our wide range of materials to select from we can integrate your new counters into any space. With consideration of the weight-bearing load of cabinets and existing structures, we can cut, fabricate, and install ceramic, travertine, caeserstone, tile, marble, quartz, limestone, granite, and even polished concrete. We can also demo existing counter-tops and re-integrate materials such as sinks, stove-tops, in-counter sink dispensers, among other previously installed utilities.