Concrete can be more than a foundation
"A house must be built on solid foundations
if it is to last."
The experienced team at Trig Builders is capable of laying and designing concrete for any given application. From fire pits to outdoor kitchens, concrete can be used practically for a lot more than just a driveway or solid house foundation.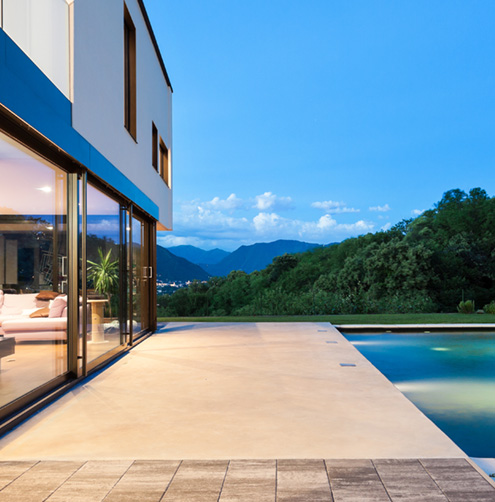 Let our team of experts handle every aspect of simple or complicated concrete build. We have experienced building every type of structure, and can even embellish your concrete with intricate designs and details. Our highly experienced professionals can pour concrete for driveways, walkways, pavers, stamped cement, outdoor kitchens & barbeque areas, firepits, and even decks. We can also fix existing concrete by patching or filling cracks to enhance the overall aesthetic of your existing structure.