Venice Beach contractors can help build your perfect sea-side dream home.
The original seaside resort town of Venice was constructed in 1905, and remained an independent city up until 1926.
Much like its namesake, Venice is known for its canals; it is also famous for its beaches and Ocean Front Walk.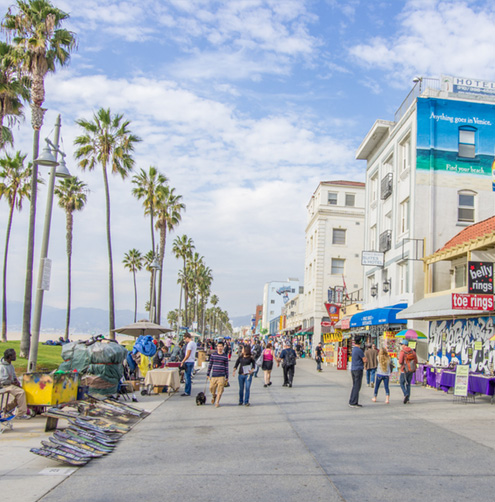 Venice Beach has mystics, performers, vendors, and artists plying their trade along it at most times of day. By late 2010, the neighborhood had undergone rigorous gentrification, as a result of which the property prices went up drastically. Venice was founded by tobacco magnate Abbot Kinney, who constructed a resort town at the property's north end, and named it Ocean Park. Before long this was affixed to Santa Monica. Meanwhile, Kinney and partners kept building to the south side of Navy Street. After dissolving the partnership, Kinney started a proper seaside resort, named "Venice" after the famous Italian city it was modeled after. The biggest attraction here is the gently sloping beach which stretches for a mile.
Venice is bounded by Santa Monica on the northwest; Mar Vista on the Northeast; Marina Del Rey, Culver City, and Del Rey on the southeast; Ballona Creek on the south, and the Pacific Ocean on the west. Its population according to the 2000 census was 37,705 residents. Over the 3.17-mile expanse, this gave an average per-square-mile population of 11,891 people, which is normal for Los Angeles. The 2008 census estimated a rise to 40,885, and the newer average was 12897 people. The median annual household income was $67,647 in 2008, which is high for the city. Also high was the share of households making $125,000 in a year. The average household was sized at 1.9 people.
Houses in Venice are a lot different from those in other parts of the city or even country. The main reason for this is that each of these rests on wooden beams that need to be tough enough to hold up all that weight. If you need remodeling services, that ensure superior structural safety while also bringing beatifying additions or changes to your home, Trig Builder is the firm to call.