Van Nuys home construction is a great option for building your dream home in the San Fernando Valley.
Van Nuys is known for having one of the highest populations among the neighborhoods in the region.
The history of Van Nuys stretches back to 1909, when the Suburban Homes Company bought 48,000 acres then belonging to the Farming and Milling Company.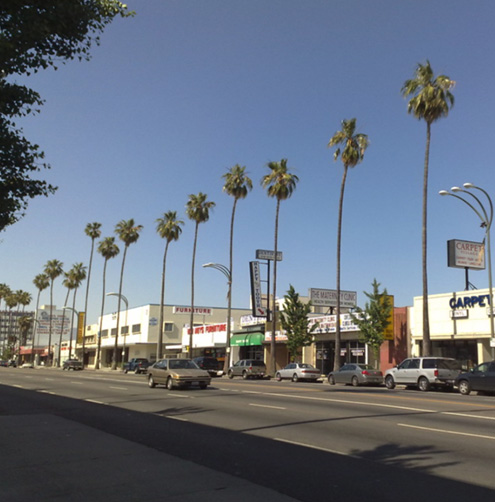 They drafted plans for the towns and roads of what would become Van Nuys, Canoga Park, and Reseda. In 1915, Los Angeles annexed the rural areas, and H. J. Whitley bought the company in order to gain controlling rights.
The town, when it was founded, received its name from one of the developers – Isaac Newton Van Nuys. Annexation to Los Angeles happened after the LA aqueduct was completed, because the latter supplied water necessary for the neighborhood's further growth. Van Nuys was also primely located, being the first of the new stops on the Pacific Electric red cars system's San Fernando Line.
This was one major reason for Van Nuys's early commercial success.
Van Nuys is bounded by North Hills to the north, Panorama City on the northeast, Valley Glen on the east, Sherman Oaks on the south, the Sepulveda Basin on the southwest, Lake Balboa on the west, and Northridge on the northwest. Its population according to the U.S. census of 2000 was 136,443 residents. In the area covering 8.99 square miles, this placed the average population at 11.542 people for each square mile. The median age among residents was 28, which is relatively young for the county. Median annual household income was calculated as $41,134, which is low for LA county. The share of households making $40,000 or less was high.
Homes in the Van Nuys neighborhood are typically placed on safe streets, and have at least one car garage each, as well as yards, gardens, and nice interiors. If you want residential remodeling done in these parts, call Trig Builders to get the finest affordable services in the county. We make sure your projects proceed smoothly and nets you the specific results you have in mind, and work meticulously to ensure you walk away satisfied.
Image © Al Pavangkanan, Flickr