Tarzana construction & renovation experts can help transform your living space and create your dream home.
Tarzana sits on a site that used to have a ranch owned by Edgar Rice Burroughs, who named the latter after his popular fictional hero, Tarzan.
The area stretches out over 8.79 square miles, and is flanked by Topanga State Park on the south, Encino on the east, Resada on the north, and Woodland Hills on the west.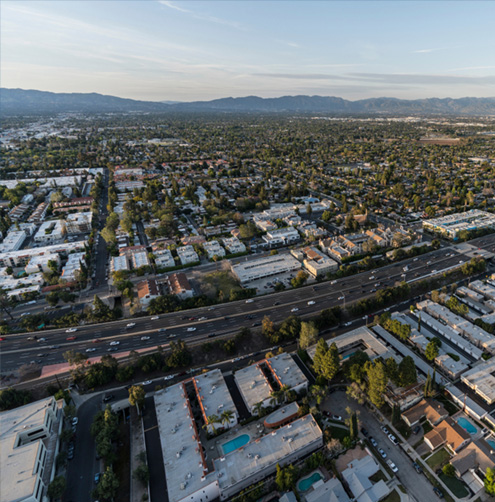 Tarzana was first occupied by Spanish Settlers in 1797, and later annexed to Mexico. In 1848, it was ceded to the U.S. after the culmination of the Mexican–American War, following which it evolved into cattle ranches under local elites' ownerships. Investors who took over in the late 19th century turned it towards large-scale wheat farming. In 1909, General Harrison Gray Otis of LA Times invested in the owning company, acquiring 550 acres of land on what would become the Tarzana neighborhood. Edgar Rice Burroughs arrived in 1919 and bought the tract from Otis, naming it Tarzana Ranch, and subdividing and selling it for residential development.
The population of Tarzana according to the 2000 census was 35,502 people, forming an average per square mile of 4,038 people – a low density compared to the rest of the county. The median age was 38, which is old in comparison to the remainder of the county and city. The annual median household income was calculated to be $73,195, which is relatively high.
Most Tarzana homes are located on the south side of the 101 freeway, with many having open yards, in-ground pools, and attached garages. The major share of single-family homes here are just above average when it comes to size, and situated close to Ventura Boulevard entertainment and shopping options, as well as the renowned Wilbur Avenue Elementary.
If you wish to have your home in Tarzana remodeled, Trig Builders are the perfect firm to call for the job. We work diligently to ensure every single one of your remodeling needs are met, and when handling a project, we spare no detail or effort towards delivering top-grade results to our customers.