Studio City renovation projects are a great way to achieve your Hollywood dream home.
The Studio City of today is the home to a huge majority entertainment professionals and celebrities.
For those seeking a more low-key and paparazzi-free way of life, Studio City is one of the well-suited neighborhoods for that. Top-tier boutiques and restaurants line the Ventura Boulevard all the way up to Sherman Oaks – similar to the Robertson Boulevard sans the drama.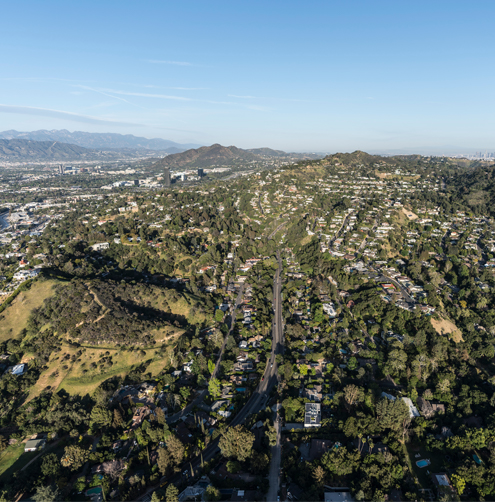 It is an entertainment professional's dream to be in Studio City. A whistle-stop commute to your work, or to drop your children off at the Harvard Westlake School, equals a work-life balance that is appealing. Studio City is far from the frenzied crowd of celebrity enclaves on the hill's other side.
Coldwater Canyon and Wilacre parks offer some of the top trekking options in the San Fernando Valley, with sublime views (particularly at twilight) as well as dog-friendly trails.
People say that if you cannot find something on the Ventura Blvd, then it probably does not exist. In one of the great commercial corridors of LA, you can find first-rate sushi, fully vegan restaurants, auto body shops, key copiers, dry cleaning services and more here, often next to one another.
The neighborhood is not without its fair share of relative challenges, though. If you are seeking a walkable and transit-friendly urban living, then this is not it. You are likely to find yourself just driving from one street parking spot to the other for running errands on the Ventura Boulevard, and the closest Metro station resides in Universal City.
The good thing about the neighborhood is that it is not all that high-end, especially when it comes to the real estate options. There is quite an array of affordable housing options here, from townhouses to condominium and estates up in the Fryman Canyon hills.
It is an extremely desirable area to live and one where the median household income is 77,394 dollars (as per 2017 data). Except if something is extremely pricey, a lot of buyers will want to go after a residence here.
Likewise, prices for home remodeling are not all that high-end. Bathroom remodel will usually take a lot less time than a kitchen remodel depending upon the sizes and specifications at play. Trig Builders also offers full-scale home remodeling services in the Studio City area. We understand time is one of the main priorities when it comes to remodeling.