Chinatown construction contractors are able to completely remodel your living space or build a new structure from scratch.
Chinatown has numerous shops, restaurants, and art galleries, as well as a residential neighborhood comprising mainly of an aging, low-income population of around 20,000 residents.
Chinatown was originally developed back in the 19th Century, but was later demolished to fit Union Station, after which it opened once more in 1938 as "New Chinatown".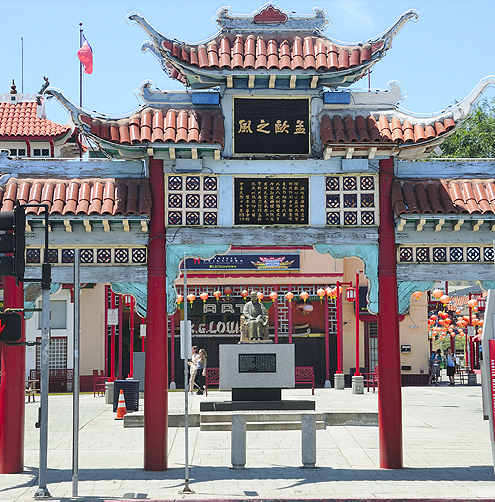 Geographically, Chinatown is bounded by Elysian Park in the north, Lincoln Heights in the east, Echo Park in the west and northwest, and Downtown in the southwest and south.
According to the 2010 census, Chinatown had 20,913 residents inside its 0.91-square-mile area, which brought the average to 9,650 people for each square mile. The median household income here is $29,000, which is among the lowest in the entire county. The share of households making $20,000 or less was found to be the third largest in Los Angeles. The average household size is 2.8 people, which is the norm for the city.
Chinatown has a branch library and two schools, as well as a state park and a city park. The neighborhood is a retail haven comprising several specialized grocery stores, bazaars, etc, where one can buy products such as toys, clothes, soap, and music CDs at very low prices. There are also many restaurants that mainly serve Asian and Cantonese cuisine. For art lovers, there are more than 20 galleries, which display modern art, finished by rising artists from all media.
Chinatown has also been the site of various movie filmings, such as the movies Rush Hour, Chinatown, etc. Simply strolling down the old plaza can net you wonderful experiences, including sights that are rarely seen in any other part of the county. Many of these are locations used in television production and filmmaking.
If you want a home in Chinatown remodeled, call us at Trig Builders to get speedy, quality services that uphold attention to the minutest details. We understand your needs and how they can be best met when it comes to making changes in your dwelling. Our experts are certified, and have a long history of dishing out the exact results that customers hire us to produce. We make sure you get what you want at an affordable price, and inside minimal time.