Chatsworth construction contractors are capable of updating your existing house or building a new home from the ground up.
Chatsworth was explored and settled by the Spanish in the 18th Century, and was later part of the largest land grant in the state.
Today, Chatsworth is an appealing place to live, offering small recreational parks and large open spaces, as well as a transportation center and a public library.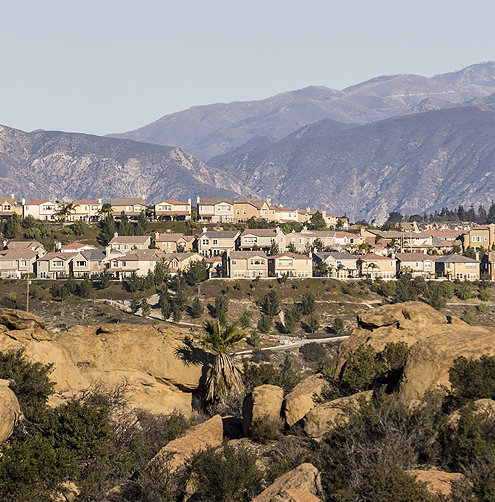 Its most distinctive features include the Santa Susana Field Laboratory and the former Chatsworth Reservoir. Chatsworth has among the lowest population densities in the county, coupled with a relatively high-income level.
The U.S census in 2000 showed 35,073 people living in the neighborhood, which covers a 15.24-square-mile area. That brought the average to 2,301 people for every square mile, which was one of the lowest in both the county and the city. The census in 2008 showed 37,102 residents, which brought the average up to 2,434 people for every square mile, which was still low. That same year, the recorded median yearly household income was $84,456, which is high compared to the whole city. Also high was the percentage of families earning over $40,000 in a year.
Chatsworth has a long history, dating back roughly 8,000 years when the Native American civilizations used to inhabit the Valley. European explorers first entered the area in 1769, and eight years later, the King of Spain gained power over the land, which included future Chatsworth. Following the Mexican War of Independence, this land was joined into Alta California, Mexico. In 1864, Governor Pío Pico issued the Mexican land grant, which became the single largest Californian land grant following a patent in 1873 from the U.S. Public Land Commission. The grantees sold the northern half to affluent Californians in 1874.
Chatsworth is widely known as a safe and fun place to live, not to mention an interesting one as well. Homes here are diversely styled, everywhere between traditional two-story buildings to colonial-themed abodes. If you ever want remodeling done, the options are near limitless. The only thing you need to watch is that you get a builder who understands your specific landscaping and remodeling needs, and who can deliver the precise results you have in mind. Trig Builders is one of a few such builders in the area who pay diligent attention to the smallest details, as a means of providing the top-notch remodeling service we are known for.