Boyle Heights contractors can help you build a brand new structure or renovate and modernize your existing home.
Boyle Heights is among the most dated and historically significant regions located inside the Los Angeles Basin. For well over a quarter century, it has also served as a home to one of the nation's largest Latino populations.
With a population density of 14,048 people per mile, and a Median Income of $31,516, it is a culturally rich neighborhood with multiple critical players, including organizations, adult residents, and youth leaders.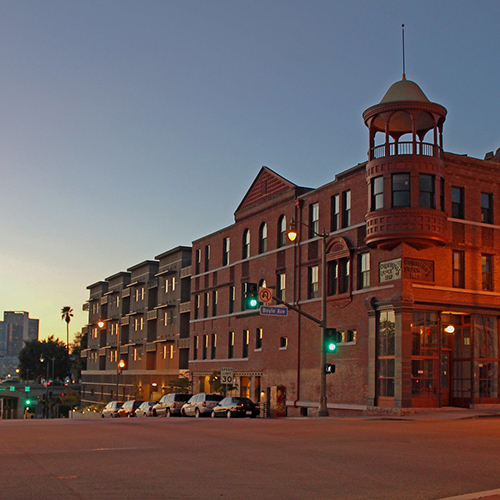 Boyle Heights covers 6.67 square miles and is a working-class neighborhood. Its densely packed population is one of the highest in Los Angeles and affords plenty of opportunities to sample multi-cultural convergence. 35 percent of the people living here are non-citizens.
The history of this neighborhood is immensely rich and includes transformative changes as far back as the civil rights era. The Breed Street Shul, for example, is a reminder of when this place housed the largest Jewish community to settle on the west coast in an older time. Benjamin Franklin Library, which opened in 1916, was one of the first establishments that sprang from the Carnegie grants for libraries.
Boyle Heights is well known for its beautiful and captivating street art, which is hard to miss as you move through the streets. The artwork serves as signage for multiple establishments and buildings. "LA Luchador" at Hardware Studio, located on 1st Street, is the work of renowned L.A. artist GERMS, who completed it as part of Latagrafica, a Red Bull Project. Squid-like tentacles and Lucha Libre masks were used extensively to fashion an unusual creature set in a starry sky and lit with beams of light streaming down from above. "LA Luchador" falls in a category of religious references seen on a lot of buildings in the city.
Residential buildings and other homes in this neighborhood are diversely constructed, which means that any remodeling done here could look exceptionally good with the right attention to detail. If you need precise and quality remodeling done, call us at Trig Builders for top-shelf, reliable services at affordable pricing. Our experienced experts know how to work through and around your situation to get you the exact results you desire.