Beverly Grove contractors can help you refurbish and renovate your town-house or home.
Beverly Grove is a chic mid-LA neighborhood that falls inside the Beverly–Fairfax neighborhood. The 2008 U.S. census counted its population as 22,855 people, which in the 1.65-square mile area, gives an average of 13851 persons for every square mile.
The median household income of this locality was found to be $63,039, and the average household size was 1.7 people.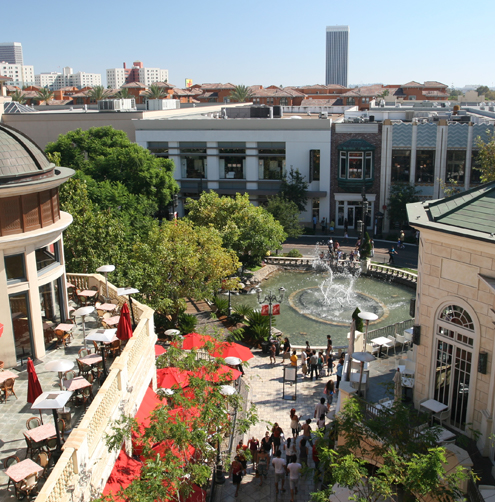 Beverly Grove is known for its McMansions, houses, and condos, and while once an old, quiet neighborhood, has since developed into a fast-growing community with frequent housing additions. Its history dates back to the 1920's, which and features its beautiful and thriving namesake orchards. The original Los Angeles Farmer's Market that opened in 1934, was located on 3rd and Fairfax and was a place where local produce was sold by farmers in the area. Today, this place is a favorite brunch spot among both residents and tourists.
The location of Beverly Grove affords plenty of opportunity for shopping and dining. You have the Beverly Center, which was the first mall in the area to contain 14 movie screens. It is currently a mall hosting major retailers such as Burberry, Louis Vuitton, Fendi, Gucci, Salvatore Ferragamo, Prada, Versace Collection, and Dolce & Gabbana. For those seeking enjoyment in the form of fine cuisine, this neighborhood has at least one 5-star restaurant that they can visit. While the original orchards no longer exist, Beverly Grove does have enjoyable greenery nearby for residents and travelers, in Fairfax. The Grove, which is just a 6-minute drive from here, is good for a wide range of entertainment, as well as a peaceful stroll through nature; because of that, this place gets over 18 million visitors each year.
If you need your Beverly Grove home remodeled in a precise way, get in touch with us at Trig Builders for quality, customer-specific services. Say goodbye to any frustrations after you see the attention we pay to each and every detail of a project. We make sure that our approach is adaptable to your needs, as well as guided by them, and prefer a methodology relying on clear and constant communication with each client. Our track record has proven we have what it takes to serve even the most discriminating homeowners with the finest remodeling results.